so like i promised; here's an arrangement i ... well, arranged, that incorporates the main melody into the piano part. keep in mind, it's not written out perfectly (for some reason, the program i have won't let me join eigth-notes properly) and keep in mind the melody is played by an accordion (?) and guitars in the theme ... but anyway, it sounds kind of cool when you play it like this on the piano, so hopefully you guys like it!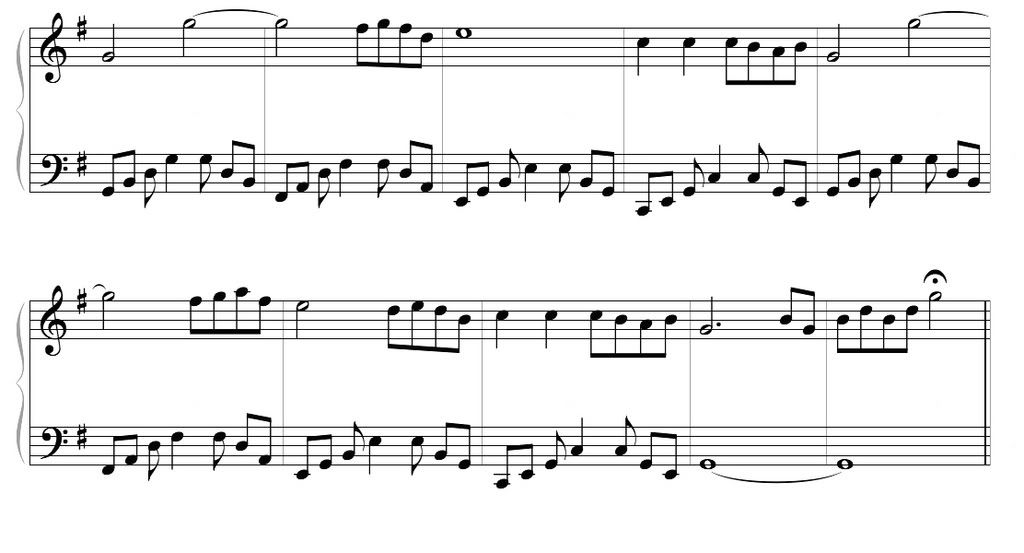 and here's a (not so awesome) bonus! me playing it! i screw up like ten times, and my bird makalu starts chirping in the middle of it. but it gives you a general idea of how my arrangement sounds. so.

ETA: in that fourth measure, the whole-note C in the base clef should be two half-notes. oops.